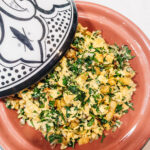 Print Recipe
Scrambled "Eggs" Plantains & Cilantro
Ingredients
3

tbsp

vegetable oil

2

medium

plantains chopped

1

container

Just Eggs

1

medium

onion chopped

3

cloves

garlic chopped

1

bunch

cilantro chopped

½

tsp

salt

or more to taste
Instructions
Peel then slice the plantain bananas in small squares (see picture)

Brown plantains in 2 tbsp on medium heat and mix. Cook until golden fried. Set aside. (Optional Air Fried Plantains: In a bowl, mix 2 tbsp of vegetable oil and plantains evenly. Transfer to air fryer and set to 15 minutes at 400° F mixing halfway.)

Scramble Just Eggs as directed. Take out of pan and set aside.

Saute onions until translucent then add garlic. Sprinkle salt. Saute until garlic is golden.

Add the eggs and the plantains and mix.

Turn off the heat and add the cilantro. Mix and add more salt to taste.
Notes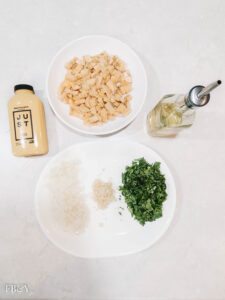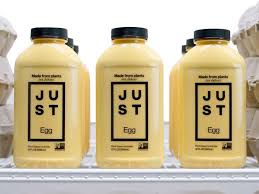 When I was young, we had family friends show us how to make Puerto Rican dishes. One was this scrambled eggs and plantain recipe. We ate it with white rice and it was amazing. It was the first time I've ever tried cilantro and have been obsessed with it since. What's not to like? Anything with plantains was a win in my book.
So here we have the veganized version and it's still as delicious as I remember. Thank you Just Egg for giving us this option of a plant based egg yuminess!